Reiki works on several levels the mental, spiritual, emotional, and physical enhancing everything in life
- Author unknown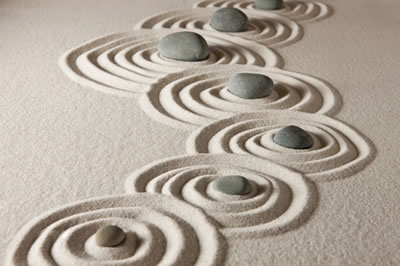 Reiki energy healing is a versatile healing modality, and the effects are experienced through the practitioner as well as the receiver. Energy healing can be used for yourself, on family, friends, fur friends and plants. With conscious intention Reiki energy can bring balance, joy and expansion into any area of your life.
The word reiki is Japanese word, and means universal energy. Reiki energy healing system was introduced by Mikao Usui as a spiritual practice. It has become a worldwide phenomenon, and a self-healing tool for people from all walks of life. But all cultures have acknowledged a life force within, some people can see it, this energy radiates out from a person, animals and trees and called an aura. The higher their life force, people can be more illuminated, youthful and view the world from a perspective of love. Often energy is sensed as a gut instinct. For example, when you met someone and feel that person is kind and compassionate, or your gut instinct senses they are hiding something. That is energy you are picking up on. Or when you enter walk a room and sense an argument has happened, that is energy.
Reiki Healing
Usually the first introduction to Reiki energy healing is for stress reduction, or you have tried many healing methods and still cannot get past an illness or fear. Each session builds upon the next, and activates within you healing and peacefulness. There's a sense of being present in the now, more yourself, an inner calmness and re-energized, zest for your day.
The techniques of Reiki are used to bring peace to the mind, body, and the spirit allowing for the wisdom within to initiate healing from the infusion of universal energy.
Reiki Consciousness gives you that space to invite calmness and clarity, recalibrating your energy field to rebalance health, your dreams and purpose. We are incredibly beautiful and majestic light begins. Every sentient being has multi dimensions, frequency bands and perspectives or thoughts. This uniqueness of our human experience comes from either empowerment of soul possibility, or can be stifled, imprisoned by fear, guilt and hurriedness of the altered ego. Energy healing helps to clear the fear energy so you can embody your highest potential, and move into extraordinary expression and experience.
Restoring your soul connection, activating your energy fields and expanding your consciousness are the key to a sustainable life force. Reiki aids you to feel energized, pumped with excitement for your day, and suitable to use with all other treatments no matter what age. You may not even know what you need, and just enjoy the reiki healing experience. It's the days that follow, you may observe a difference, an improvement in areas of health and wellbeing. Even your mood has lifted. Such is the brilliant application of energy healing and activation.
How I work
A healer I train to be able to channel higher and higher frequency of this energy, to disrupt unhealthy thought patterns causing suffering, pain and illness in the mind and body. Like an archaeologist I gather the history through the biography of your life, and show you the patterns, repeating themselves just with different flavour. Whether you just want relaxation, healing for the body and mind, you are active in the healing process
The truth is as a healer, spiritual guide, mentor, I am to show you the way, to empower you in the transformation. Only you can make the changes, but I also provide the tools so you stabilize change and not repeat patterns.
Training
The system teaches 3 levels, with symbols to aid the focus of the healer in being a transmitter of universal life energy. It is a lifetime of expansion to be an authentic high frequency healer, and does not stop at level 3. An individual can learn just one level for self-healing, or all 3 and grow to healing others if they wish.
Reiki can be used as a complimentary therapy to your health program or as a standalone therapy. Reiki's versatility mean it can help bring relief for individuals suffering from different minor and major ailments, and is safe therapy to use in conjunction to your current medical or health practice. It is also made for everyone and enjoyed by babies, adults, toddlers, elderly, pets, and children.
Everyone's experience is different, but sessions have been described as
Out of this world
Floating in a daydream
Restorative
An inner massage
Calming, Peaceful
Profoundly relaxing
Energy healing Works
Some Benefits
Reiki helps bring out harmony and inner peace. It can be a great tool in search for spiritual growth.
One of the best Reiki healing health benefits is relaxation and stress reduction, which triggers the natural healing abilities of the body, improves sleep quality, and maintains and improves health.Reiki is also known for balancing the emotions and the mind.
Regular Reiki treatments may bring a more peaceful and calmer state of being in which helps coping with the daily stress of life much easier.This improved emotional and mental balance also improves learning, mental clarity, and memory.
Reiki may help alleviate mood swings, frustration, fear, and anger. Reiki can also heal and strengthen personal relationships. Because Reiki improves your ability to love, this may help you open up to people around you and help all your relationships grow. Through enhancing your capacity for empathy, Reiki enables you to connect with individuals on a deeper level.
On a physical level, Reiki helps in relieving pain from physical conditions and provide relief during distressing times.